1️⃣ Background
2️⃣ Add Ubiq mainnet and coins in MetaMask wallet
3️⃣ Login to token.gallery
4️⃣ Display the NFT you own on MetaMask Mobile
5️⃣ Get more UBQ
1️⃣ Background
Aside from BTC, GRANS is probably the frist crypto coin that I got in touch with. In the fediverse, there is a 10grans bot that you could beg once every 24 hours and randomly get 0 ~ 0.1 GRANS, which you could tip the others. The "beg" function of the bot has been turned off for a while, but it is an interesting liquidity measure so to speak, a special way of airdrop. GRANS, UBQ are the tokens in Ubiq network, UBQ is the base token for the gas fee necessary in Ubiq ecosystem. Ubiq is a ERC-20 blockchain forked from Ethereum, its wallet address is the same as the later, it supports MetaMask wallet. After Ubiq's NFT store token.gallery opened, it has appealed numerous talent artists in the fediverse. Although I didn't accumulate much GRANS, I have determined if I want to mint a NFT, it would be at token.gallery.
Then I set up Seediqbale and hired @bluepeach@liker.social to illustrate the background image with a Seediq girl, and a logo, followed by the illustration of the harvest festival for the banner. After she finished them, I invited her to mint them to NFT on token.gallery, hoping the fediverse would love bluepeach's work like I do.
Originally, you can't find the contract address and ID of the NFT on token.gallery. After I talked to Moon, he gave me these info of my NFT and I successfully had Pleroma tan showed up on my mobile, then he agreed to make the update. Making the improvement suggestion and got accepted by the developer? I was like, "that's an achievement!"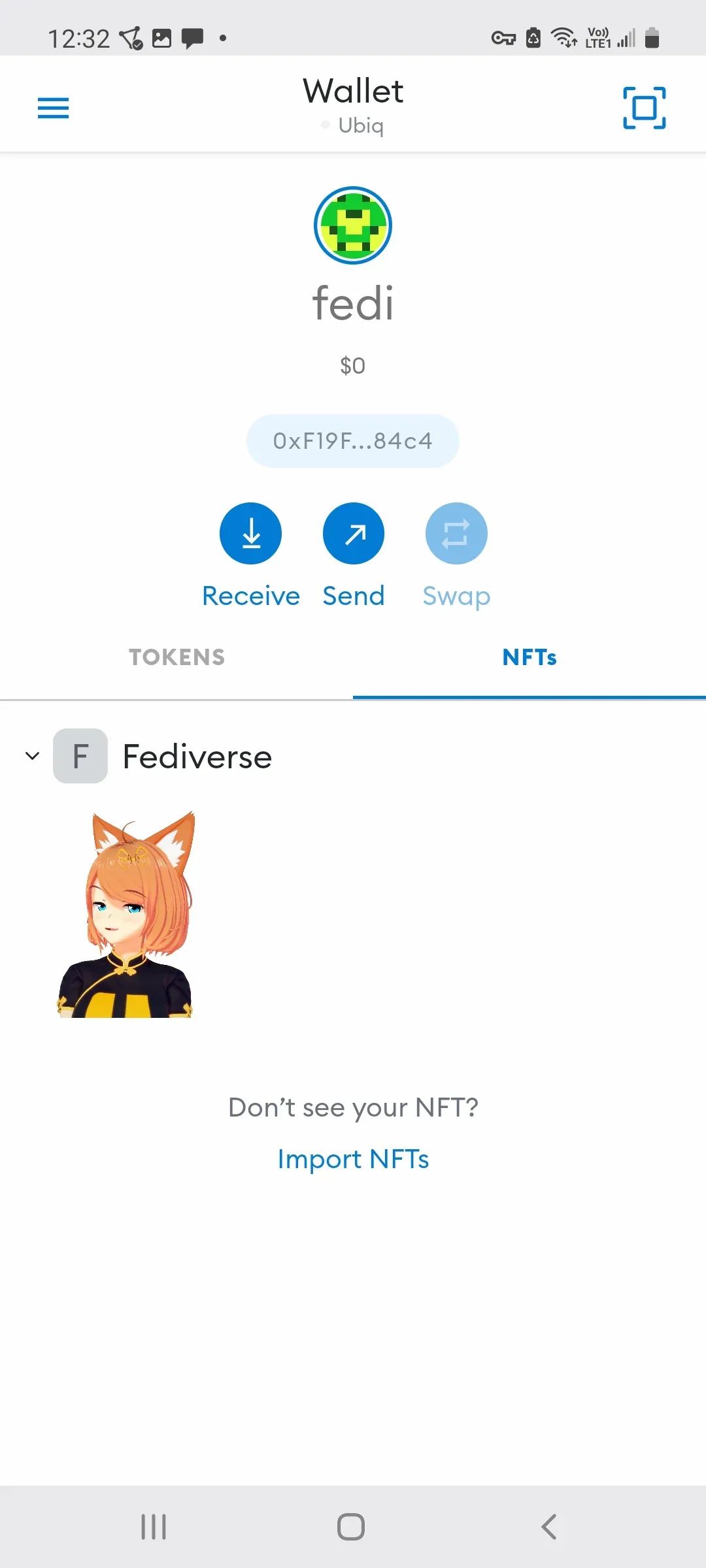 2️⃣ Add Ubiq mainnet and coins in MetaMask wallet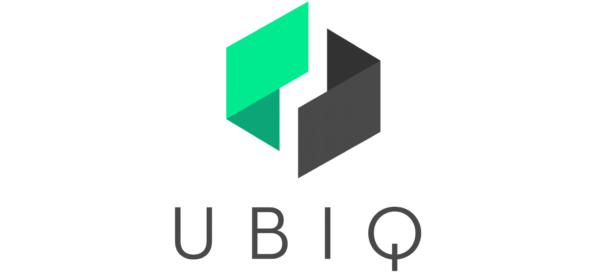 MetaMask browser:
Using the link below to add UBQ and GRANS to your MetaMask. You could also add WUBQ for the convenience of trading in Polygon network: https://ubiq.github.io/addtometamask/
MetaMask Mobile:
You have to do it manually. First, add Ubiq mainnet in Settings > Network > Add Network:
Network Name:         Ubiq Mainnet
New RPC URL:          https://rpc.octano.dev
ChainID:              8
Symbol:               UBQ
Block Explorer URL:   https://ubiqscan.io

If you haven't, now is a good chance to add Polygon mainnet:
Network Name:         Polygon Mainnet
New RPC URL:          https://polygon-rpc.com
ChainID:              137
Symbol:               MATIC
Block Explorer URL:   https://polygonscan.com

Import WUBQ under Polygon mainnet:
WUBQ on Matic Mainnet 
Contract Address: 0xb1c5c9b97b35592777091cd34ffff141ae866abd
Decimals:18

3️⃣ Login to token.gallery
Go to token.gallery, click Connect Wallet on the upper right corner with MetaMask. You need to setup a nickname there.
4️⃣ Display the NFT you own on MetaMask Mobile
In order to display the NFT you need to know its contract address, just like importing tokens in the previous step. NFT is non-fungible token, in other words each token is unique, so you need to know its ID as well.
Take the grapevine as an example, click details: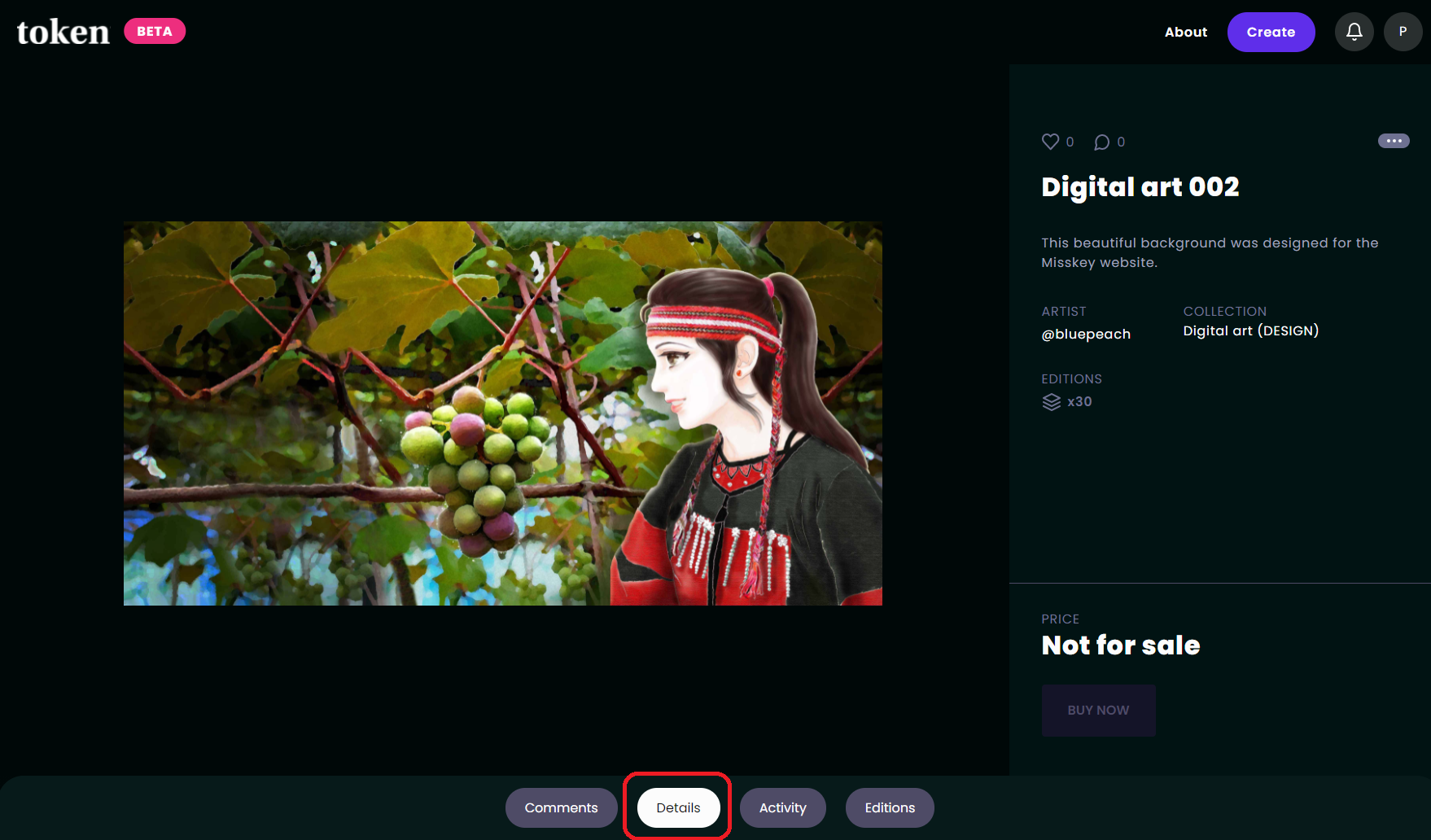 Copy the CONTRACT ADDRESS and MY NFT ID of the specific NFT, send them to your phone or write them down before operating on the phone.
Open the MetaMask Mobile app, switch to Ubiq mainnet, select NFTs > Import NFTs: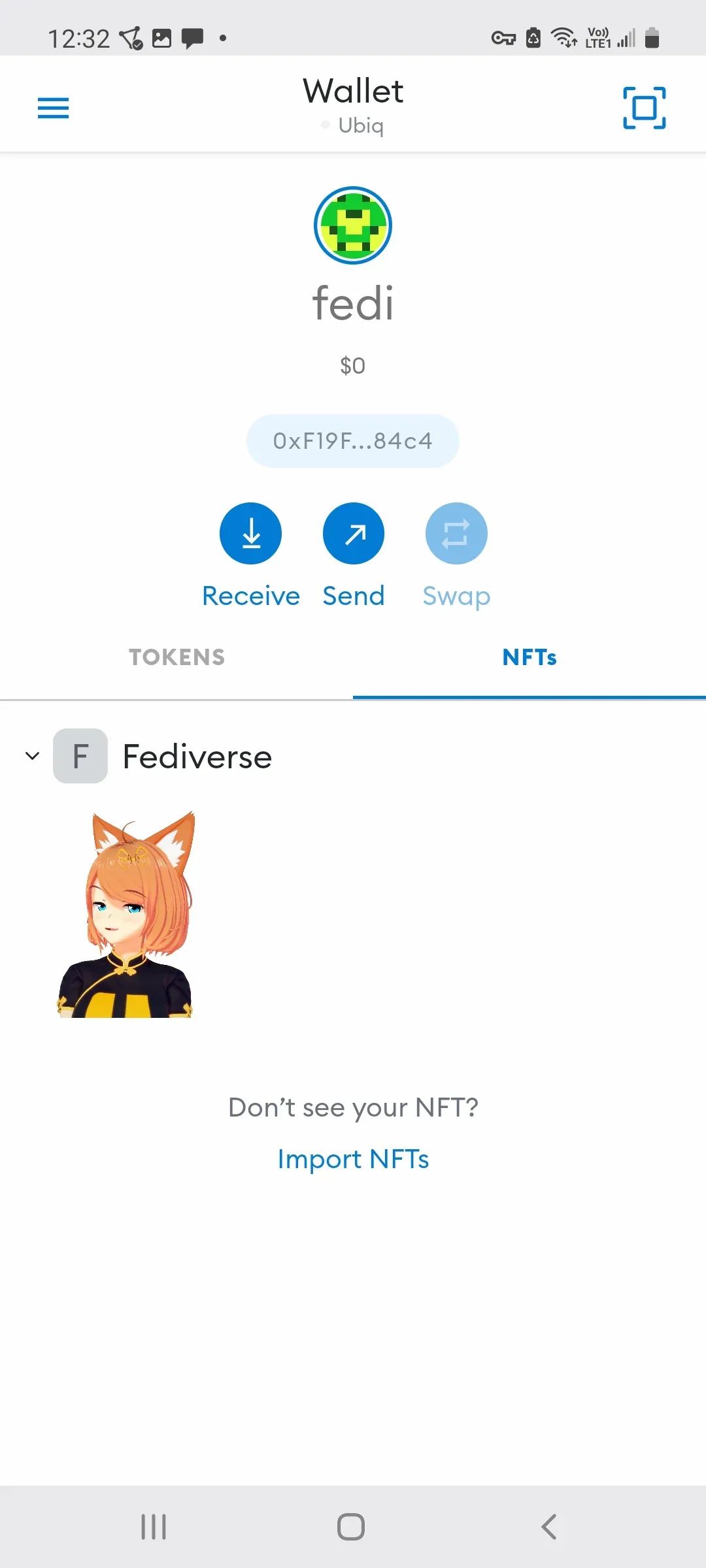 Enter the contract address and ID, press IMPORT: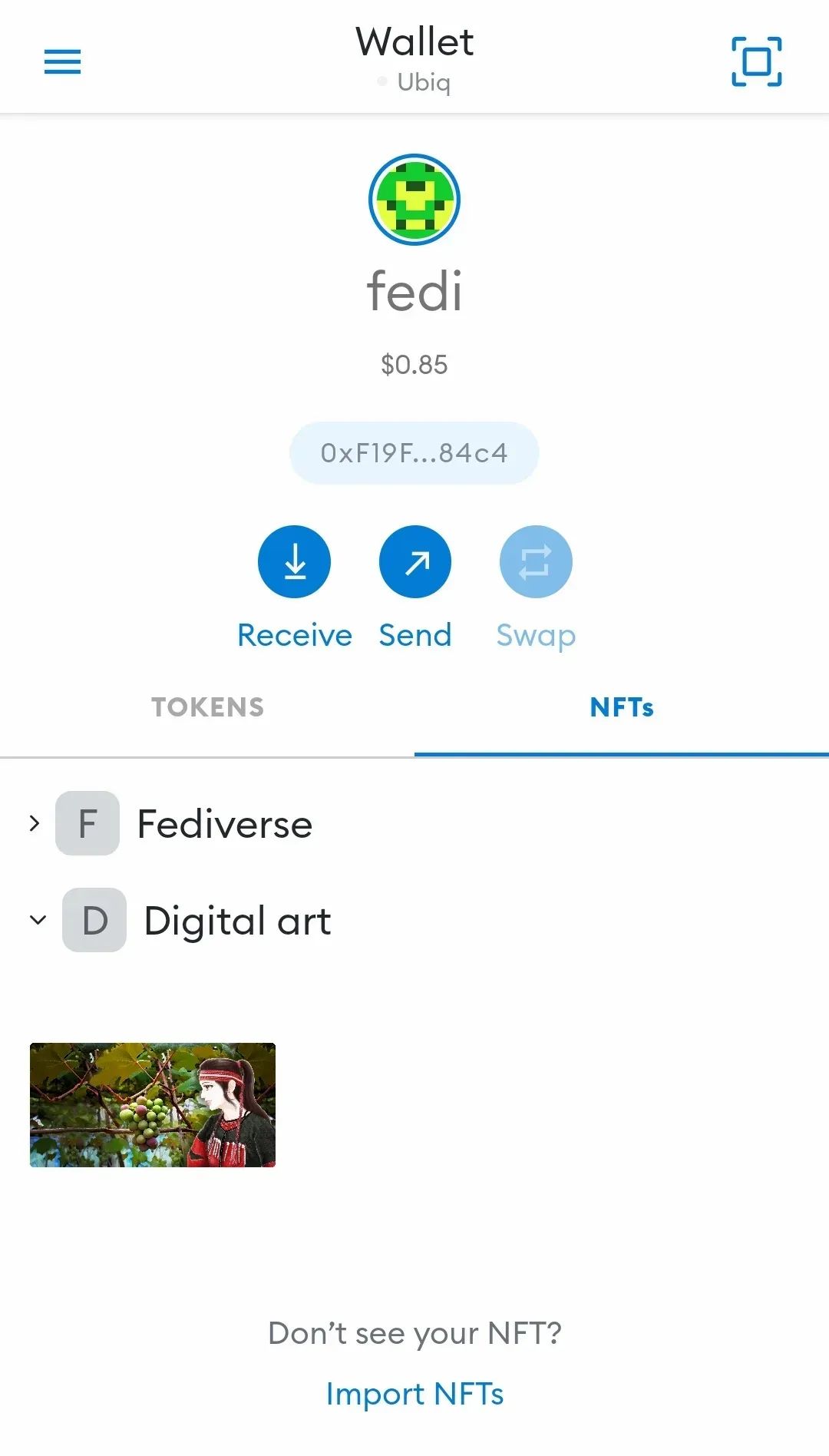 Tada!
5️⃣ Get more UBQ
There are 3 ways that I used myself to get UBQ:
Trade some WUBQ at QuickSwap and then use Redshift Bridge to transfer WUBQ to Ubiq chain and then unwarp it to UBQ. Make sure you have a little UBQ for the gas fee.
Buy UBQ with USDT by Making an offer in Bittrex's USDT-UBQ pair. It needs to be noted that if you deposit crypto to Bittrex then it's fine, but if you purchase crypto with new fiat money, say you buy $100 USDT with credit card, you must remain the asset in your account no less than $100 for 10 days, it is more troublesome.
Mine UBQ yourself, any ordinary GPU can do the job.
Related YouTube tutorials:
If you enjoyed this article, please clap 5 times for me on the LikeCoin button below, which only require free registration: